We will be holding our May Projected Competition on Monday, May 4th at 6:30 via Zoom webcasting.
If you have any questions about Zoom contact:
Steve Disenhof family@disenhof.com)
Steve Ziman steveziman@gmail.com
Doug Kaye (doug@rds.com)
Russ Flaum russ@flaumphoto.com
Note that we will not be offering tech support during Projected Competition.
We plan to record the competition night and make that link available to members for later viewing, especially for those who can't attend or if we have more than 100 members wanting to attend.
---


The May 2020 Projected Categories are:
Pictorial
Nature
– – – Break – – –
Creative
Journalism
Alternate – Shelter in Place
Definition: In this unusual time period, the range of this category is wide and open to interpretation by the artist. The image can be pictorial, something the maker was able to capture indoors or outdoors during the shelter in place period. Or it can be journalistic, capturing an image representative of this moment in history. The image must have been captured on or after Thursday, March 19thand the date of capture should be included in the title.
Judging Criteria: The emphasis is on interest, visual impact, composition, and technical excellence.
Post Processing: Images in this category are manipulated on the computer.  Conversion to monochrome is allowed.
---
STEPHEN BUSCH BIO – https://stephenbuschphotography.zenfolio.com/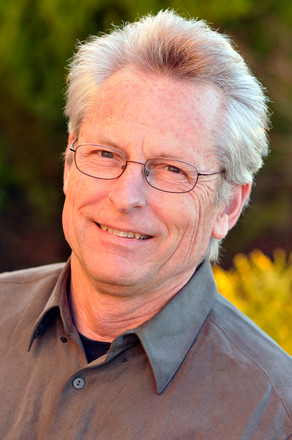 Stephen has been an avid photographer since age 9, inspired by the photos in National Geographic and Life magazines in parallel with an interest in drawing, painting, ceramics, architecture, and the natural world.
He studied photography with John Lodato at Laney College, concentrating on medium and large format monochrome images. He exhibited at the PhotoShow International and shows sponsored by Contra Costa Camera Club. He provided the cover and chapter photos for Hilda G. Berk's book, Early Childhood Education and has photographed many weddings and portraits for over thirty-nine years. Stephen joined the digital revolution about the same time Jane Postiglione introduced him to the Contra Costa Camera Club where he has been print chair, past-President, and is currently the Creative and Nature Chair and N4C Rep. Stephen is also currently the Vice President of N4C.
Jane and Stephen travel and photograph together and enjoy the camaraderie of their camera club.
Philosophy: The still photograph with light as the medium is a marvelous palette for communication, affording artists, scientists, journalists, and lovers of light to record and share their vision. It is a challenge to compose in an isolated moment, or timed exposure the essence of a subject or scene in order to convey a story or feeling rendered in only two dimensions. I love to see what people have to share and appreciate feedback on my own work.