Join us as we welcome Harold Davis as our June Education Night speaker. Many of us know Harold from the many local workshops he hosts and, now online, through his many online workshops.
Photography As Poetry presentation: Artist and photographer Harold Davis believes that photography is narrative, and some photographs are prose while others are poetry.
In this presentation, he connects his art and photography to this belief, and examines how we create imagery that conveys powerful emotion and meditative healing in the context of the rush of modern life.
Along the way, he shows how his life as a photographer has connected with art and poetics. Harold's imagery builds on the masterworks of the past while embracing revolutionary innovations in photography. I believe that advances in the technology and craft of digital photography have created an entirely new medium.
Harold states, "My years of contemplation have opened my eyes and my heart, and taught me to see more deeply. I use this alchemy of wonder to combine the traditions of painting and photography with new technology."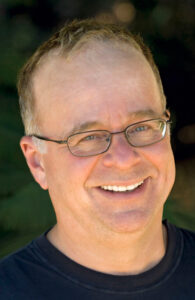 About Harold Davis:  Harold Davis is a bestselling author of many books, including Creative Garden Photography from Rocky Nook, which can now be pre-ordered. He is the developer of a unique technique for photographing flowers for transparency, a Moab Master, and a Zeiss Ambassador. He is an internationally known photographer and a sought-after workshop leader. His website is www.digitalfieldguide.com.