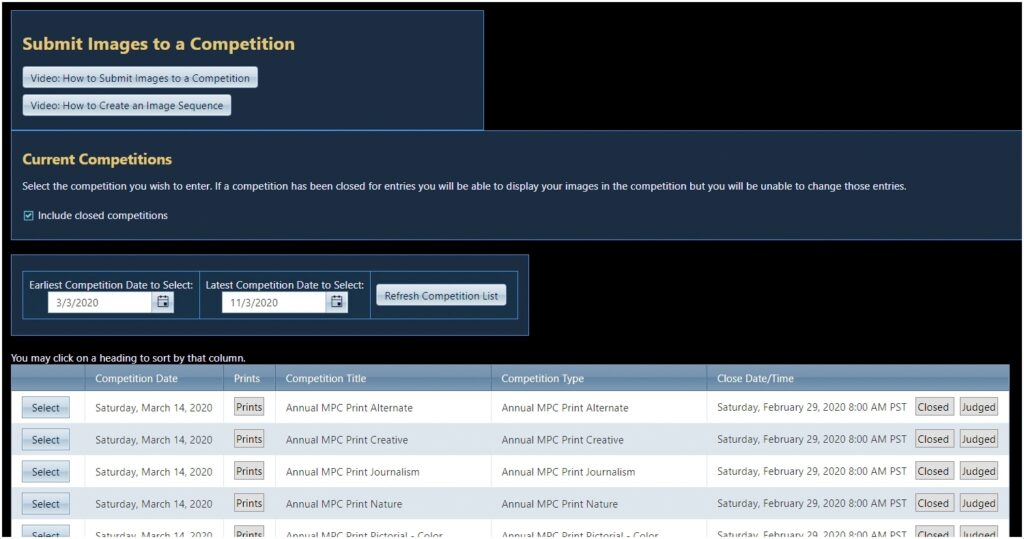 New Zoom Meeting. How to submit your images into a Competition. Presenter Steve Ziman, Co-President, Tuesday, May 5, 10:00 AM
One of the most important events in the Photo Club is the showing of your images in the monthly Competitions. While we are currently not holding print competitions, we are still doing our projected competition monthly. If you do not know how to submit or still have questions about submitting, Steve will teach you how in this upcoming Zoom Meeting.
Steve will go over how to enter, and print labels for when we get back to the Print Nights. He will also go over the Competition Rules and the Competition Calendar.
There will be time for asking questions.
We will be putting together another meeting explaining how to use your Image Library and your Image History along with other items that will help you become more proficient with the submission processes.